In the 60's and 70's Jim and Allison Lee from West Virginia campaigned one of the fastest Top Fuel cars in the country.  I was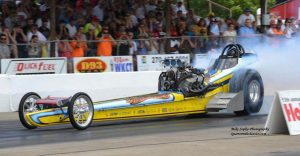 just getting started then and although I didn't get to race against all of the Lee's drivers I did get to become friends with and race against one of them, Bobby Hilton.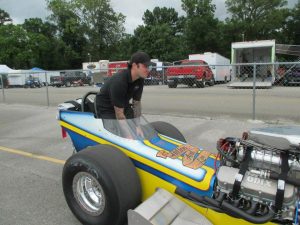 I was very pleased when Bobby contacted us last year about his son coming to school to get licensed so he could race a nostalgia top fuel dragster.  It was great to meet Tyler and visit with Bobby again.
The car that they are racing is a tribute to the great series of race cars the Lee's ran.  The
car is painted as an updated version of Tyler's moms parents last front engine fuel car from 1969.  Tyler sent us these pictures from the NHRA Hot Rod Reunion in Bowling Green this year.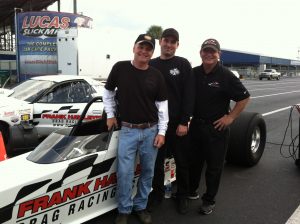 We've been following these guys and are really proud of how Tyler has done so I wanted to give everyone a look at this great car and family!
866-480-7223