Professional Endorsements
Robert Hight
"I am often asked how come it looks like I know what I am doing in a fuel  funny car and my answer is I listened to everything Frank Hawley told  me.  I do not have natural talent.  Frank's instruction on how to drive a  Super Comp car is exactly what you need to drive a Funny Car.  If you  have the desire and listen to Frank you too can drive any type of race  car.  Honestly I think the classroom part of the course is much more  important than the racetrack part of the course.  He is the most  thorough teacher I have ever met."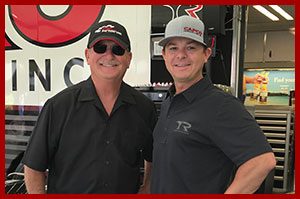 Steve Torrence
"It's been a dream come true.  It all started at Frank's School when I got my Top Alcohol Dragster license.  I got a car to drive and won the NHRA TAD World Championship my first year in competition.  We moved to Top Fuel and had great success winning the NHRA Top Fuel World Championship in 2018.  I never would have thought it would have been possible.  Thanks Frank for all your help!"
John Force
"Frank and I have been friends for years.  His school is top notch and a first class operation. Each one of my  team drivers, Robert Hight, Austin Prock and all my daughters, Courtney, Brittany and Ashley all started at Frank's school…"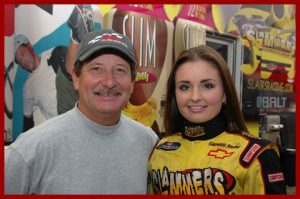 Erica Enders-Stevens
"I've been to Frank's a few times driving everything from his Super Comp Cars to his Top Alcohol Funny Car.  His course, his staff, his lectures and his equipment are the best.  If you want to get started in racing you need to go to Frank Hawley's."
Greg Anderson
"Frank is without question the most  knowledgeable person I've ever met when it comes to racing psychology and physiology.  His degree of research and knowledge is amazing.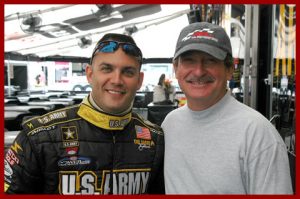 Tony Schumacher
"I started at Frank's in his Alcohol Funny  Car class .  It was a great program and got me started in the right  direction.  I'd recommend his course to anyone.  I always say you're  only as good as the people you surround yourself with and Hawley's  School is a heck of a place to start."

Austin Prock
"The things that Frank taught me in class are tools I use every weekend, at a professional level.  He teaches you not only the physical side of driving, but the mental side of it as well.  Which I think have brought me a long way."
Tim Wilkerson
A few years ago I went to Hawley's for the Alcohol Funny Car program and I got hooked.  The course was great, the cars were great and the instructor was great.  Now I own my own Fuel Funny Car Team and it all got started at Frank Hawley's.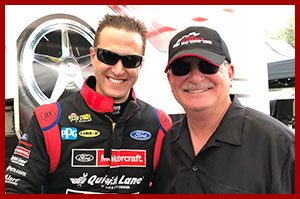 Bob Tasca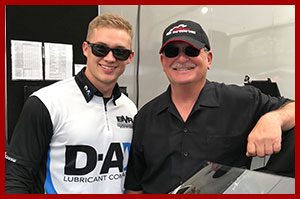 Jordan Vandergriff
"I will never forget my experience at Frank Hawley's Drag Racing School. From the track, to the classroom, Frank taught me valuable lessons. I would not be where I am today without the help and guidance I received at Frank Hawley's Drag Racing School. Frank is the best in the business!"
Stevie  Jackson
"When I made the decision that I wanted to Drag Race professionally, the first thing I did was call Frank Hawley's Drag Racing School.  I went through their alcohol dragster program and it taught me the skills and confidence that I rely on today as a professional driver.  Frank's clear and straightforward instruction is an invaluable tool in and out of the race car.  I recommend anyone from a novice to a professional that is serious about drag racing to attend this school. I have been racing 20 years and I still look forward to sitting in on Frank's classes.  Trust me, when you get ready to light that top bulb and it's ALL on the line, EVERYTHING matters."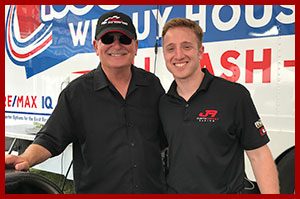 Justin Ashley
"I consider myself fortunate to have had the opportunity to learn from Frank. The lessons he teaches during his course are ones that can be carried forward on the race track and during everyday life. For those interested in learning how to drive a race car, attending Frank's School is an absolute must. He and his staff are kind, patient and more than willing to help all those in attendance. Personally, I believe without a doubt Frank is the best teacher in this sport. His ability to communicate and understand a drivers perspective are second to none. Thank you Frank for all your help!"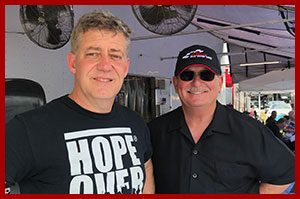 Mike Bucher
"The School is a must for anyone who wants to do well in racing. I took the Super Comp course before getting into an A/Fuel Dragster. This was only possible because of Frank Hawley. He teaches the science of the human mind. These principles are key to being a good driver. They prepare you for any class, even Top Fuel. I definitely recommend this class.  Thank you Frank!"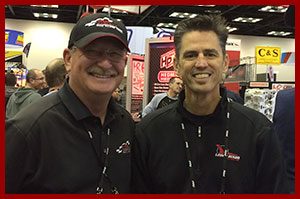 Larry Dixon
"When I got a chance to drive for Don Prudhomme, I wanted to be  prepared.  Frank worked with me and got me up to speed.  If you want to  go racing… go see Frank first!"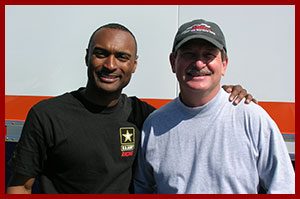 Anton Brown
"The information I received at the School from Frank has  improved my life professionally and personally. Everyone that wants to  improve their mind and their skills should take this course."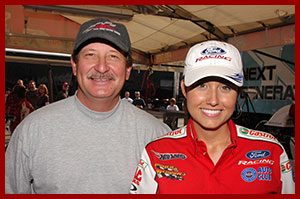 Ashley Force
"I attended Frank Hawley's School when I was 16 and had an absolute blast!  I grew up around drag racing, but to actually get suited up and fly down the drag strip at 150+ mph was an awesome experience that I would recommend to anyone who loves racing and speed!"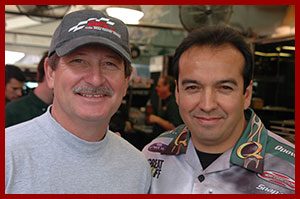 Tony Pedregon
"I'll be honest; the first time I left the line in Frank's Funny Car it  scared me!  But with his patient instruction and encouragement I was  able to get my NHRA Funny Car license from the Hawley School and  eventually won an NHRA World Championship.  If you want to make it to  the big leagues there is no better place to go than Frank's!"
Doug Kalitta
I'd raced Sprint Cars for many years but I'll tell you my first run in Frank's Top Alcohol Dragster was unbelievable.  Driving his Alcohol car and getting instruction from Frank prepared me for my entry into Top Fuel.  I'd recommend the School to everyone.

Brandon Bernstein
I started at Frank's School and the program was great.  He covers everything you need to know.  The cars, the staff and the instruction exceeded my expectations.  It's a first class program I'd recommend to everyone.
Don Prudhomme
"When I retired it was important that my  new driver was trained  properly. That's why I sent Larry to Frank  Hawley's Drag Racing  School."
Melanie Troxell
Frank knows what he's talking about.  He understands the demands placed on drivers today and is able to work with drivers at all levels from novice to Pro.  If you're thinking about race instruction you need to go to Frank.
Whit Bazemore
It was at Frank's school that I learned that I might have what it takes to make a career in the sport.  At Frank's school, you learn much more than just how to drive a race car, you learn what you're made of, and whether or not you have what it takes to achieve your own dreams.
Angelle Sampey
It's been a few years since I went to Frank's School and worked with him and George Bryce.  It took a few trips to the School but finally I got it.  Then a ride with Star Racing and three World Championships.  If I hadn't taken that first step and attended the School I don't know if any of this would have happened.  Thanks George and Frank!
Jason Line
When you're a teammate of the World Champion you need to stay on top of your game.  Frank's lectures cover a wide range of topics that deal with issues we face every day.  His instruction continues to help me at every race.
Tony Bartone
Frank's programs are the best.  There is no comparison in equipment, staff and instruction.  I think everyone that's even a bit interested in our sport should jump behind the wheel and try driving a dragster.  And you should do it at Hawley's School.
Sean O'Bannon
I'd spent years racing Super Comp but a Top Alcohol Dragster is a completely different machine.  I could have got my license on my own but I wanted to work with Frank.  I heard from everyone that he was the best at training alcohol drivers.  He is and I'm glad I choose Frank Hawley's.