Meet Our Staff
Frank Hawley
Licensed to drive dragsters at the age of 16, Frank has spent his life driving some of the fastest machines on the planet. He built his racing career piloting 330  mph Top Fuel Dragsters and Nitro Funny Cars in addition to obtaining NHRA competition  licenses in 6 other categories.  Over the past 3 decades Frank has taught thousands of drivers how to improve their personel performance, on and off the track.  When not teaching regular driving classes, Frank consults with many of NHRA's top professional drivers.  Frank's hobbies include boating, fishing and activities with his family and golden retriever.
Non-Driving Career
Television commentator for ABC, ESPN and Independent programming
Author of 2 best selling book
Founder of the first Drag Racing School
Lecturer and instructor
Expert witness
Driving Career
2014 International Motorsports Hall of Fame
Canadian Motorsports Hall of Fame
Two-time NHRA World Champion in Nitro Funny Car
Nine NHRA National Championships in both Top Fuel Dragsters and Nitro Funny Cars
One of only 14 drivers to ever win National titles in both Top Fuel Dragsters AND Nitro Funny Cars
Member of the NHRA "4 second club"
Named one of NHRA's top 50 drivers of all time
Car Craft Magazine "Driver of the year"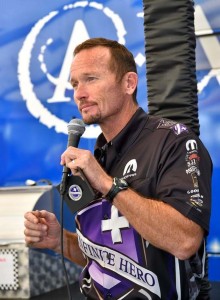 Jack Beckman
Jack Beckman holds licenses in eight NHRA categories and has driven Top Fuel Dragsters, Nitro Funny Cars, Top Alcohol Dragsters, Top Alcohol  Funny Cars, Front Engine Nostalgia Dragsters and Super Comp Dragsters.
Every run Jack makes in the Infinite Hero Funny Car he carries commemorative military-style "challenge coins" down the track to raise funding for our injured vets.  Fans can come to the the pits or go to infinitehero.org to get a unique souvenir AND help our troops!
In 2012 he was NHRA Nitro Funny Car World Champion, and also holds the 2003 NHRA Super Comp World Championship title.  After winning the Super Comp Championship in 2003 Jack started his career in the Nitro ranks driving the Menards Top Fuel Dragster for the 2005 season.  In 2006 he obtained one of the most coveted driving jobs in the sport when he was hired as a team driver for Don Schumacher Racing.
Jack came to Frank Hawley's first  as a student and later became an employee, eventually being put in charge of the school's west coast operations.  Jack has instucted more than 7000 drivers at Frank Hawley's Drag Racing School.
"There's no question in my mind that I would not be where I am today without having attended Frank's school.  The things I learned there not only helped me work my way towards the Pro ranks, but also helped me become a better Super Comp racer.  In fact, I won my first national event shortly after attending the school."
Jack served his  country as a Sergeant in the United States Air Force.  He and his wife Jena are proud parents of two:  Jason and Layla.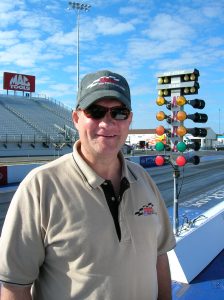 Paul Shields
Paul Shields started working at Frank Hawley's Drag Racing School in 1994. Paul is a familiar voice on the phone for the thousands of people that call the school each year.  Paul has an answer for almost any question and helps co-ordinate all aspects of customer's trips to the school. Paul has been racing since 1992, is licensed in Super Gas, Super Comp, and ET and currently campaigns a Chevy powered Dragster.
paul.fhdrs@gmail.com
866-480-7223 x102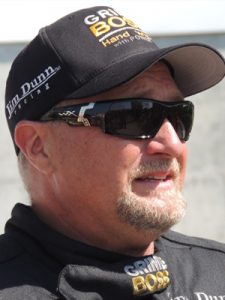 Jeff Arend
Jeff has been racing for over 30 years.  He was licensed in Nitro Funny Car in 1994 and won his first NHRA National Event in just his 14th start.  In addition to having four NHRA National Event wins, he is the first Canadian to eclipse 300 mph, the fastest Canadian at over 327 mph and the quickest Canadian in Funny Car at 4.03 seconds.  He has previously driven for legend "Big Jim" Dunn, Connie Kalitta, Paul Smith, Dale Pulde, Mark Oswald, Del Worsham, Chuck Beal and Al Hofmann.  Currently Jeff drives the California Hustler on the Nostalgia Nitro Funny Car circuit.
Jeff works as a program sales representative at the school and assists individuals and groups at selecting and coordinating programs and courses.
Jeff is an avid golfer, married to Windy and father of YouTube star Jenna Arend.
jarend@frankhawley.com
866-480-7223 x103
Jimmy Montgomery
Jimmy came to work at Frank Hawley's in 2005.  He has 20 years experience as a race car fabricator working for one of the nation's top chassis builders and then operating his own chassis business.
Jimmy runs his own Super Comp dragster. He is a three-time Super Pro Track Champion at Gainesville Raceway, National Dragster Challenge Super Pro winner, Valvoline Cup National Points Standings Runner-up and a recipient of the Forrest Myer Sportsmanship Award. An expert in chassis building, design and set-up, Jimmy maintains the entire fleet of race cars for Frank Hawley's Drag Racing School.
When he is not working or racing Jimmy likes outdoor sports and his 'very' fast airboat.
Craig Pinney
Craig started working on race cars and street cars at age 16 and holds a degree in automotive technology.  He has worked for 8+ years as a professional mechanic.  Racing accomplishments include winning the 9.5 index class at NHRA Unleashed in 2010.  He owns a 1969 Camaro Super Gas car and a 1975 El Camino street car.  Away from the car racing world, he holds an expert license in BMX racing with over 15 wins.  Craig is also an avid dirt bike rider, having multiple top 3 finishes as well as a win in the 250B class.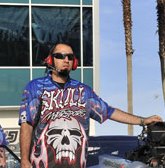 Matt Milano
Matt is the crew chief for the School's Top Dragster and Nostalgia Funny Car.  He also is the crew chief for Raymond Commisso on his Pro Mod car in addition to running his own merchandise company.  Matt is an accomplished racer in the Super Comp ranks and also a transmission guru, having spent the last few years at FTI.
Matt rejoined the School team in the fall of 2014.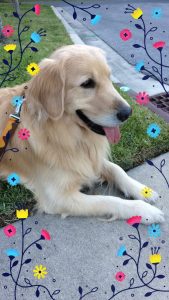 Lana Hawley
Lana is in charge of scheduling class dates, travel, advertising, financial and business planning.  Although Lana is not a race car driver, she has taken a ride in one of the school's 160 mph dragsters … and loved it.
Lana also holds COC-H national credential.  She loves to cook, bake, travel and go on walks with Abby, their golden retriever.  Proud mom of Chris and Jonathan 🙂