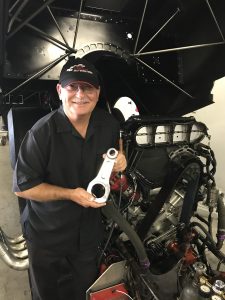 "The first cars we ran when we opened the school in 1985 were our TAFC's," said school founder Frank Hawley.  "We added TAD's a year later and have been training drivers in these types of cars ever since.  Many of the top drivers in our sport, Robert Hight, Antron Brown, Steve Torrence, Doug Kalitta, Jack Beckman, Brittany Force, Matt Hagan, Austin Prock, Jordan Vandergriff, and many more have trained with us over the years," continued Hawley.
"Drivers rely on us to give them great training and provide reliable race cars.  It's really important that we give that to them.  Reliability and performance go hand in hand and that is why we started using MGP rods," said Hawley.  "I had heard from many sources that MGP rods were a great product.  When I first held one of the rods in my hands, I was very impressed with the fit, finish and feel of the product.  After running them for several classes we're convinced we made the right choice."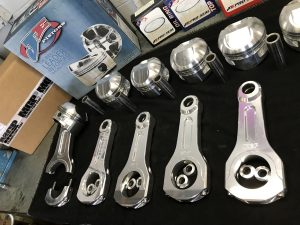 "Our goal at MGP is to connect customers to victory. Teaming up with great people like the Frank Hawley Drag School helps us do that.  MGP provides industry leading connecting rods to drag racers ranging from sportsman classes to top fuel and we are excited to be a part of drag racing education with this great school," said Chris Reiter.
Frank Hawley's Drag Racing School offers training in a wide variety of cars with programs to suit every budget, so if you'd like to go drag racing give the school a call!
866-480-7223