Competition license classes!  There are only a few seats left in the second class at Maple Grove Raceway on August 24-25.  In September we'll be at The Strip at Las Vegas Motor Speedway for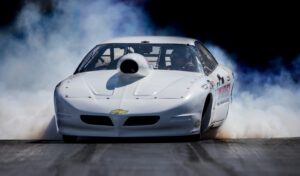 classes on September 12-13 or 14-15.  Drive our race cars or contact us about bringing your own to class in these 2-day programs.  In addition to on-track time and video reviews, the classroom sessions cover the physiology of how your mind and body work together.  Participants will learn how to mentally prepare, perform at the highest level, improve focus and block out distractions.  Frank teaches how to practice more effectively whether at the track, at the shop or at home.
Following Reading & Vegas, we'll be running classes all fall, winter & spring at our home track in Gainesville.  We have lots of dates starting with September 29-30 at Gainesville Raceway, so check out all of the class dates & locations at www.frankhawley.com.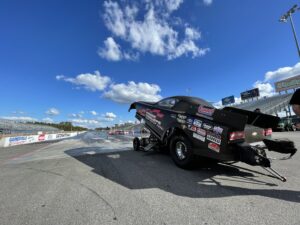 If you're looking to upgrade your license to the 6.50 range in the Funny Car or Dragster, we schedule those dates on request at Gainesville Raceway.  There are a number of dates available, so call Paul Shields or Jeff Arend at 866-480-7223 now to get on the calendar.
We should have some 2023 Gainesville class dates on the website soon, so keep an eye on www.frankhawley.com!
866-480-7223
                                                                            Jeff Arend, jarend@frankhawley.com, 866-480-7223 x103
                                                                             Paul Shields, paul.fhdrs@gmail.com, 866-480-7223 x102