May.17.2022

Drive at Lucas Oil Indianapolis Raceway Park!

Drive at Lucas Oil Indianapolis Raceway Park with Frank Hawley's Drag Racing School

Written by Ainsley Jacobs

In drag racing, there's perhaps no greater glory than capturing a win at the legendary Lucas Oil Indianapolis Raceway Park. The famed facility has hosted countless success stories over the years,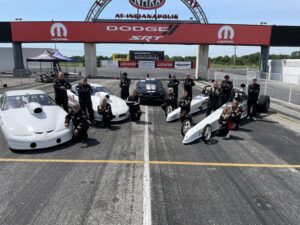 and those who want to experience the same thrill on the hallowed grounds will have the opportunity to do so in early June of 2022 thanks to Frank Hawley's Drag Racing School.
With no experience needed to participate, both rookie racers and veteran drivers alike can obtain their NHRA competition license during the School's 2-day course to be held on June 20-21, followed by the School's popular Dragster Adventure on June 22.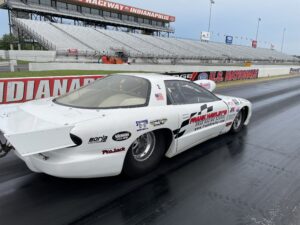 Participants in the immersive 2-day licensing course will enjoy both classroom and on-track segments. Once the groundwork is covered, students will make longer and longer passes down the historic Lucas Oil Indianapolis Raceway Park 1,320-foot surface under the careful guidance of Frank Hawley's Drag Racing School staff with important, personalized post-run feedback and coaching.
"One of my most exciting victories came at Indy in 1982 when we defeated Don Prudhomme at the first-ever Big Bud Shootout which was, at the time, the richest drag race in history," reminisced Frank Hawley who attended his first national event, the US Nationals in Indianapolis, at the track in 1969. "It's great to return to Indy to teach students to race on one of my favorite tracks."
On June 22, the focus shifts to flat-out fun as the Dragster Adventure allows participants the chance to race in a side-by-side matchup while clocking speeds nearing 130 mph in the quarter-mile. A great gift for family, friends, employees, customers, or anyone wanting to relish the rush of accelerating from 0 to 60 mph in 3 seconds, no prior racing experience is needed to join the School's Dragster Adventure and seats in the program can be reserved online.
"Whether it's local bracket racers or national champions, everyone can learn from Frank Hawley and we appreciate the School spending time with our racers," said NHRA's Kasey Coler, Vice-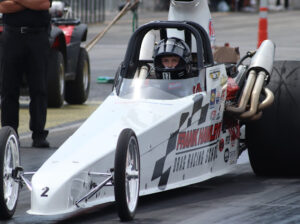 President Track Management & Operations at Indy. "We love seeing accomplished racers sharpen their skills or novices take things to the next level. Frank is a fantastic teacher and does everything with safety in mind."
Racing at Lucas Oil Indianapolis Raceway Park can be a dream come true for those who register with Frank Hawley's Drag Racing School on June 20-22, 2022.
Seats are limited and courses sell out quickly. To reserve, please call 866-480-7223! Visit www.FrankHawley.com for all upcoming class dates and locations.
Jeff Arend, jarend@frankhawley.com, 866-480-7223 x103
Paul Shields, paul.fhdrs@gmail.com, 866-480-7223 x102