Mar.30.2022

Heartland Motorsports Park to Host FHDRS in June!

Written by Ainsley Jacobs

Conveniently situated in the center of the country to be easily accessible for racers from many surrounding regions as possible, Heartland Motorsports Park in Topeka, Kansas, will open its doors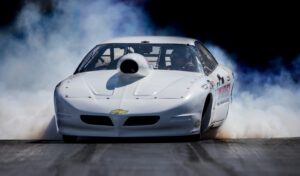 to Frank Hawley's Drag Racing School on June 6-8, 2022, to give racers the opportunity to learn from the best in the industry.
Anyone who has ever dreamed of driving a drag car will be able to do so with Frank Hawley's Drag Racing School's 2-day NHRA licensing course, held on June 6-7. While no prior experience is needed, seasoned competitors will also be able to hone their skills and brush up on techniques. Participants can choose from either a Super Gas car a Super Comp dragster, and the class includes both classroom lectures as well as plenty of on-track seat time with personalized feedback and guidance after each pass.
"Having Heartland Motorsports Park back on our schedule is exciting," exclaimed Frank Hawley, School owner. "I raced Top Fuel Dragsters and Nitro Funny Cars at Topeka. We are really looking forward to getting back to America's Heartland to make some noise and have some fun."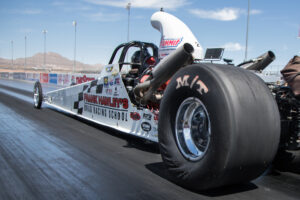 For those wanting to feel the incredible thrill of driving a dragster in a side-by-side drag race while accelerating from 0 to 60 mph in 3 seconds but who don't necessarily need or want a competition license, Frank Hawley's Drag Racing School is making its awesome Dragster Adventure available to the public on June 8. No past driving experience is needed, and participants will be able to feel what it's like to speed through the traps at roughly 130 mph.
"I raced for over thirty years, but I was astonished at how much I learned from taking Frank's classes – even after having already driven Pro Mods," noted Chris Payne, Owner of Heartland Motorsports Park. "I was a self-taught racer and Frank could have helped me exponentially if I had taken his courses earlier. Having Frank Hawley's Drag Racing School at our facility is hugely beneficial to our racers and we're happy to be able to give people in the area access to it."
Located in the heart of the United States, Heartland Motorsports Park will host Frank Hawley's Drag Racing School on June 6-8, 2022. Frank Hawley and his team will share a tremendous wealth of information and knowledge with speed-hungry participants of all skill levels, and this is surely an opportunity not to be missed.
Seats are limited and courses sell out quickly. To reserve, please call 866-480-7223! Visit www.FrankHawley.com for all upcoming class dates and locations
Contact Jeff Arend, 866-480-7223 x103, jarend@frankhawley.com
Contact Paul Shields, 866-480-7223 x102, paul.fhdrs@gmail.com