Feb.22.2022

FHDRS Coming to Las Vegas Motor Speedway!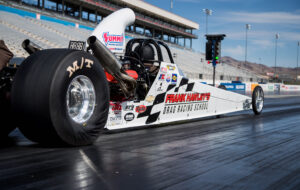 Drag Racing Classes Coming to Las Vegas Motor Speedway
Sin City has always had the ability to turn big dreams into reality, and for those who have always wanted to learn how to drag race, Frank Hawley's Drag Racing School is making it happen with awesome instructional opportunities. Two-day NHRA competition licensing classes will take place at The Strip at Las Vegas Motor Speedway on April 25-26 and April 27-28, 2022 as well as on September 12-13 and September 14-15, 2022.
Suitable for both beginners with no prior racing experience as well as experienced racers, the School's 2-day licensing programs in either Super Comp or Super Gas offer a stimulating curriculum consisting of classroom lectures and on-track coaching. Upon completion, students will be eligible for their NHRA competition licenses.
The perfect blend of lecture-based education and plenty of seat time for students to implement and practice what they've learned, Frank Hawley's Drag Racing School teaches procedures necessary for success in drag racing to beginners while seasoned veterans focus on perfecting their techniques and mastering their competition-day focus.
Las Vegas Motor Speedway, a storied landmark of motorsports excellence where many of drag racing's biggest names have competed, allows racers to push their skills and experience new levels of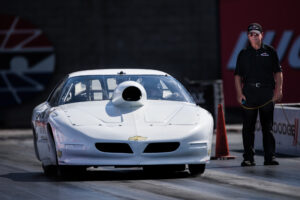 performance in a safe and controlled environment with expert guidance and supervision. The Hawley team of talented instructors offers personalized feedback and valuable insights to further solidify the concepts that are taught during the 2-day courses.
"Las Vegas is known for its great hotels, food, entertainment, and one of the finest dragstrips ever built. Vegas is one of our most popular destinations and we can't wait to get back to 'The Strip,'" affirmed Hawley of the desert hot spot for racing. "You don't want to miss it!"
"The Strip at Las Vegas Motor Speedway is one of the most iconic dragways in the world. We hold drag racing at every level from pros to juniors," added Chris Powell, LVMS President. "We take great pride in hosting race fans from around the world and students of Frank Hawley's Drag Racing School."
Other than a stop in Tucson, Arizona, in May, the Las Vegas Motor Speedway's April and September dates are the only chances that West Coast-based racers will have to easily obtain an NHRA or IHRA license on Frank Hawley's Drag Racing School's 2022 schedule. Don't miss the opportunity to get certified on April 25-26, April 27-28, September 12-13, and September 14-15, 2022!
Seats are limited and courses sell out quickly. To reserve, please call 866-480-7223! Visit www.FrankHawley.com for all upcoming class dates and locations.
Jeff Arend – 866-480-7223 x103, jarend@frankhawley.com
Paul Shields – 866-480-7223 x102, paul.fhdrs@gmail.com