Apr.06.2020

Updated Schedule for Frank Hawley's Drag Racing School!

Hello Everyone!  Who's ready to get back on the track?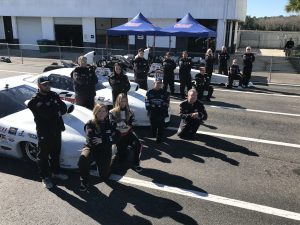 We know everyone is ready to get back to their regular lives soon and we are sure ready to get back to running classes!  So whether you're new to racing, moving up from Jr Dragster, or need to improve your skills, there are lots of class dates coming to a track near you!  We also added a class following the rescheduled Gatornationals in June!  And did you see we added Bandimere Speedway to the schedule this year? In addition to the popular Super Comp/Super Gas or Bring Your Own Car classes offered, the fun Dragster Adventure will be offered at many of the locations.  Plus, we added a fall Dragster Adventure date in Florida!
If you're looking to upgrade your license in the Alcohol classes, give us a call as those dates are scheduled on request at our home base at Gainesville Raceway.
Updated schedule:
Gainesville Raceway — May 12-13, June 9-10 (following the new Gators date), October 1-2, November 10-11, December 8-9, December 29-30 SC/SG or BYOC
Gainesville Raceway — November 20 – Dragster Adventure
Tucson Dragway — May 29-30 SC/SG or BYOC
Houston Raceway — June 3-4 SC/SG or BYOC;  June 5 Dragster Adventure
Route 66 Raceway — June 24-25 SC/SG or BYOC;  June 26 Dragster Adventure
Summit Motorsports Park — July 13-14 SC/SG or BYOC;  July 16 Dragster Adventure
Bandimere Speedway — July 28-29 SC/SG or BYOC; July 27 Dragster Adventure
Woodburn Dragstrip — August 3-4 SC/SG or BYOC;  August 2 Dragster Adventure
Maple Grove Raceway — August 26-27 SC/SG or BYOC;  August 28 Dragster Adventure
The Strip at LVMS — October 12-13 SC/SG or BYOC
Auto Club Dragway — October 21-22 SC/SG or BYOC;  October 23 Dragster Adventure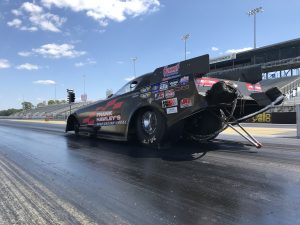 Stay up to date with any changes to our schedule through the "Class Dates & Locations" on our website at www.frankhawley.com…
Call our knowledgeable guys with your questions or to book a seat in one of the upcoming competition license classes. 
You can also buy the Dragster Adventure program on-line at www.frankhawley.com 
Jeff Arend, jarend@frankhawley.com, 909-973-8279 c
Paul Shields, paul.fhdrs@gmail.com, 904-472-6312 c
866-480-7223