May.20.2019

Repair America!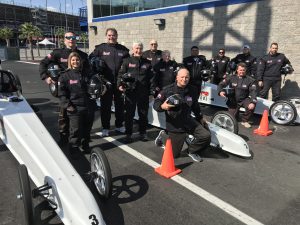 What a great title for the promotion put on by The Automotive Distribution Network!
Repair shops were invited to participate in a unique two-month promotion where GRAND PRIZE winners were chosen to attend an all-expenses paid trip to the "Drag Racing Adventure at Frank Hawley's Drag Racing School" in Las Vegas, NV.  Shops simply purchased parts from 30+ sponsoring manufacturers where each dollar earned a point, which earned an "entry" in the drawing so the more points they earned, the bigger their chances to win. The winners were randomly drawn at the end of the promotion.
Driver Kevin Smalley took home the win and the trophy for the day!  "Thank you to Frank and his team for an exciting and awesome time in Las Vegas!  I enjoyed it so much that I signed up for a competition license class in August!"
"The group from Parts Plus had a fantastic experience", said Steve Tucker! "The day we spent with Frank and team was the highlight of our Vegas trip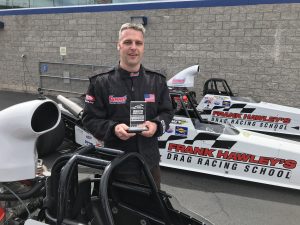 with our customers.  The day was fun, exhilarating and exciting!  We had 16 grand prize winners attend and we had drivers participate in age from 30 to 75!  The fact that the steering wheel and pedals can be adjusted to fit just about any size driver made it easy to accommodate everyone as well.  We look forward to doing it again!"
"We had a great time working with Steve and all the folks from Parts Plus. Everyone performed well in the dragsters and with a little luck Kevin was the top driver.  We're looking forward to working with them again!" said Frank Hawley.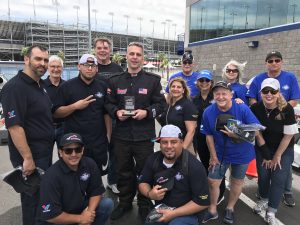 Contact us for a fun day for your group!
866-480-7223, www.frankhawley.com