Feb.18.2019

West Coast Classes Coming Up!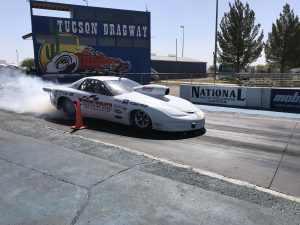 West coast classes are coming up soon, so don't miss out!  The 2-day competition license class will be coming to you from Tucson Dragway on April 15-16; Auto Club Dragway on April 24-25 and The Strip at Las Vegas Motor Speedway on May 1-2 (the LVMS class is SOLD OUT)!  This 2-day course includes classroom, in-car and on-track instruction.  Drivers will make progressively faster runs down the strip, enjoy video review of all runs and learn from Frank Hawley's lectures on improving personal performance.  Those new to drag racing will learn basic techniques and procedures.  Experienced racers will master the mental challenges that separate winners from losers.  Contact us for more information or to register for this course.
Auto Club Dragway in Fontana, CA will also offer the fun, one-day Dragster Adventure and Dragster Challenge on April 19 or April 26.  This course is for drivers that want to "drive a dragster" and compete in "side-by-Side" racing without committing the time and resources required to become a licensed race car driver in one of our licensing courses.  This is a great program for you and your friends, your customers or your employees. Adventure grads tell us this is the most memorable day of their year!  Click here to book this course on-line!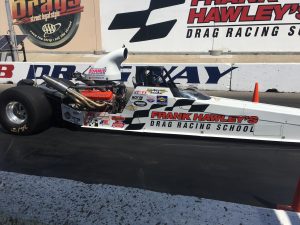 So whether you want to earn your license, improve your skills, check something off your "Bucket List", or try the Dragster Adventure with Side-by-Side Racing, give us a call with your questions or to register!  Lots of class dates & locations on our website at www.frankhawley.com!
Paul Shields, 904-472-6312 c, paul.fhdrs@gmail.com
Jeff Arend, 909-973-8279 c, jarend@frankhawley.com
866-480-7223